Happy Wednesday! Boy does time get away from me sometimes. And I have to say, living without internet at my current apartment is really cutting into my blogging abilities. Sorry for leaving you hanging for so long! I was off to San Antonio last weekend and barely had enough time to catch my breath to get back to work on Monday, let alone get a post done!
I'm starting a new feature on the blog called "work to play" and today is the first outfit! I've been all about the leather for fall and can't stop wearing it - even to work, as you can see below. Tune in tomorrow to see how I style my top for "play."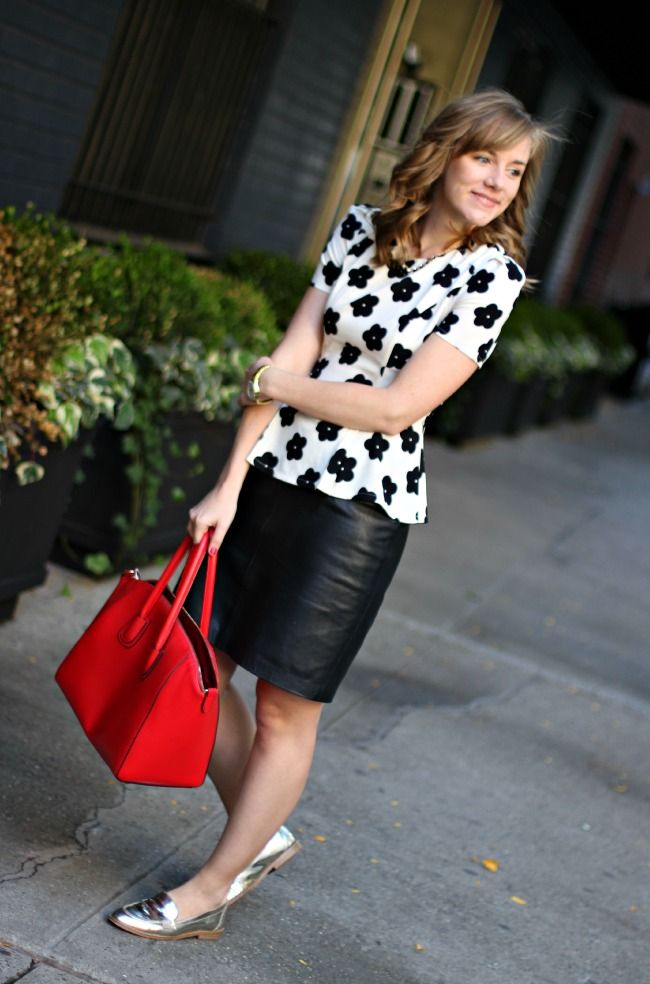 Get the Look:
Photos: Jen Dang
Loving The Right Shoes? Follow me on Facebook,
Instagram
,
Twitter
and
Bloglovin'
!