Could it be? Is it really Friday? Did I survive another week? I remember hearing at one point in my working time here in NYC that "June is a pretty slow month." Ha. That's the funniest joke I've heard in a while! So far June has been cray (and we are on what, day 7?) - I just keep reminding myself I need to make it to the Fourth of July week and then [hopefully] I'll be able to catch my breath a little! Who knows though.
Anyway, on to more important things - springtime leather! If you tuned in Wednesday you saw some of my favorite leather pieces for spring (well, now almost summer..). I'm so in love with the light color of this jacket - I think it'll be in heavy rotation!
Jacket: Forever21, Dress: BCBG (old but other colorful favorites here and here), Shoes: Prabal Gurung x Target, Scarf: Zara, Clutch: C.Wonder (similar here), Bracelet: BaubleBar, Watch: Fossil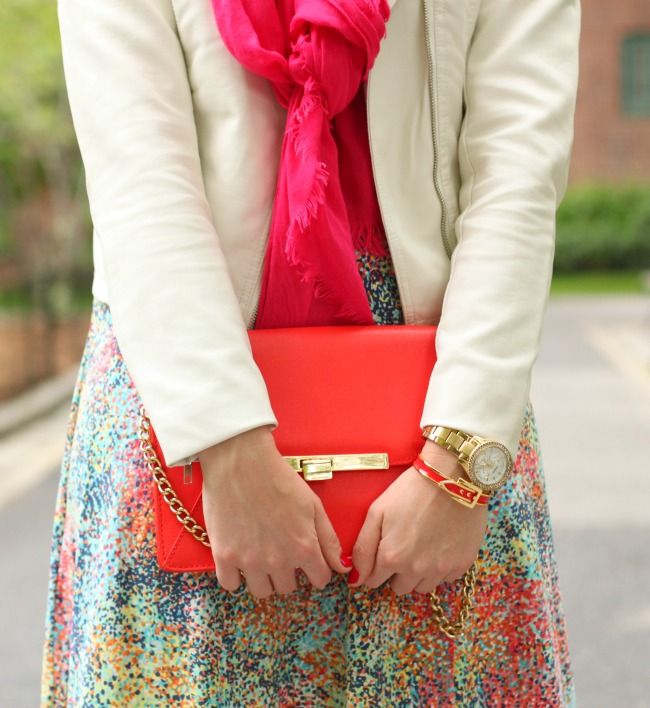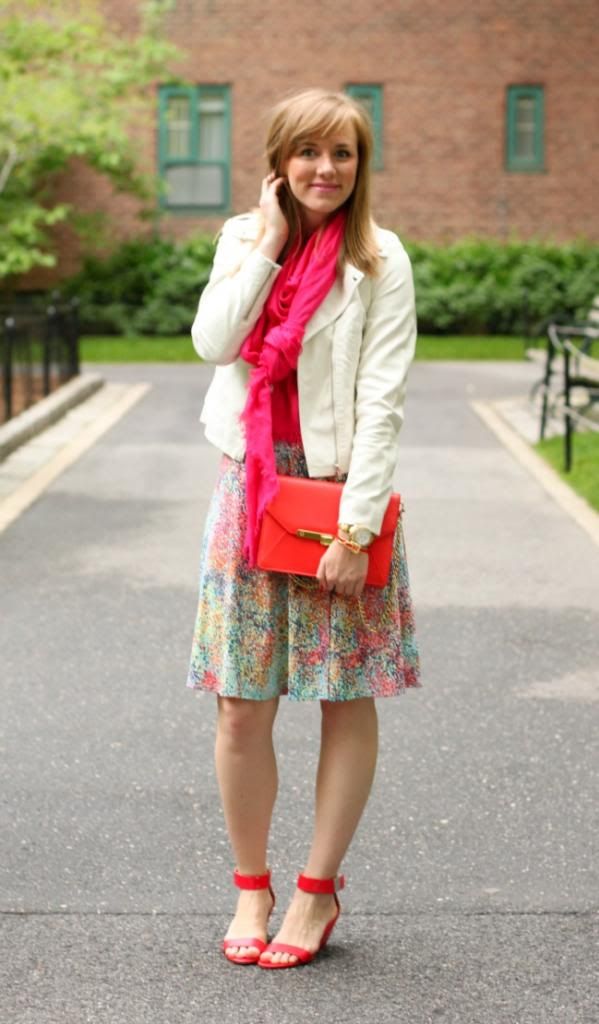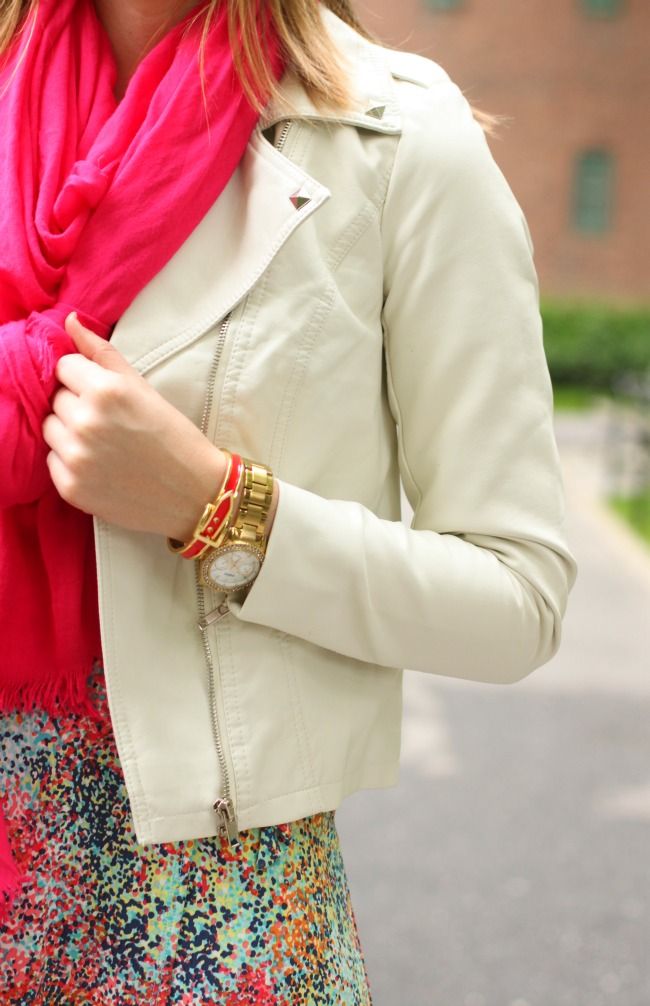 Photos:
Jen Dang
Loving The Right Shoes? Follow me on Facebook,
Instagram
,
Twitter
and
Bloglovin'
!