Yesterday marked my one year anniversary of living in New York City. It really feels like yesterday that I hopped off the plane (in the rain with three suitcases) arrived at my friend Alex's apartment, ate dinner at Joe's Pizza in the WV and then had drinks at Mr. Dennehy's. I remember feeling like I could take on the world. Fast forward a year and I still feel that way sometimes. I've forged so many great friendships and learned SO MUCH about myself. At times I didn't think I would make it but I really learned that if you really set your mind to do something, you can accomplish it.
I had a really long list of "firsts" saved to my iPhone notes and if you saw this somewhat angry tweet last night it's because my phone erased it. A couple of firsts I was quickly able to recall:
First time working for free (well, I got paid in clothes so it wasn't that bad)
First time in my life not having a car
First NYFW fashion show (woot!)
First New York address
And I'm wearing the first dress I bought in the city in the photos below. Cheers to another year in this crazy place - I can't wait to see what the future holds :)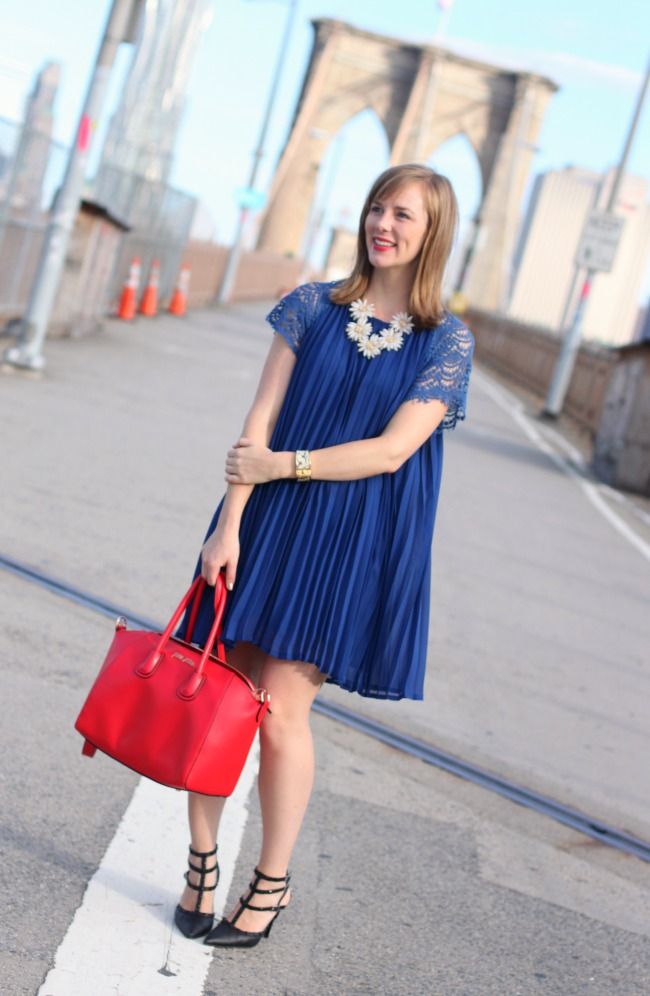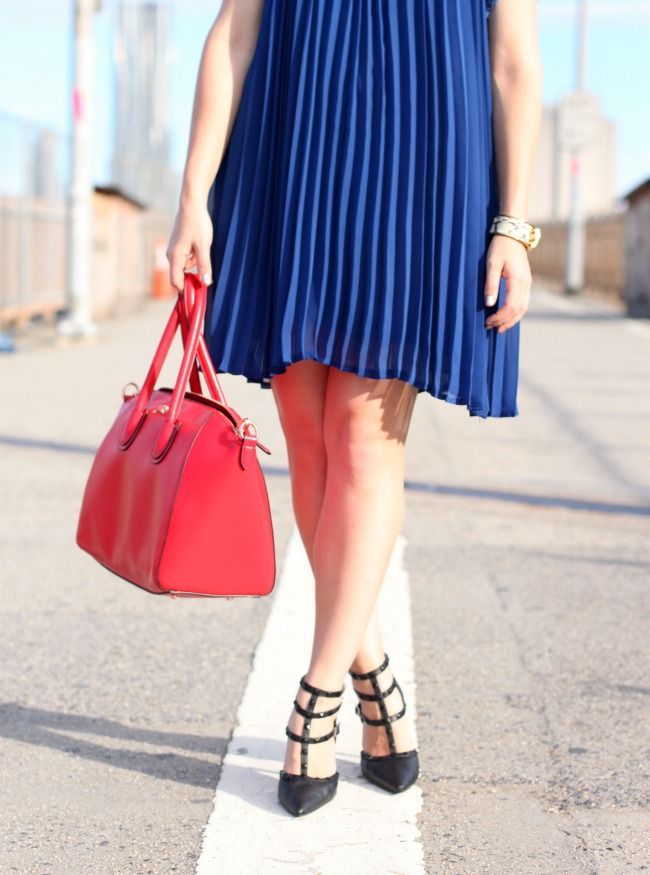 Dress: Pixie Market, Shoes: ShoeDazzle, Necklace: Eastern Market, Bag: c/o Folli Follie, Bracelet: Stella & Dot
Photos: Jen Dang
Loving The Right Shoes? Follow me on Facebook,
Instagram
,
Twitter
and
Bloglovin'
!