Happy Monday!!

Remember that little (actually rather substantial!) Bling It On! contest I told you Hpnotiq was putting on?

Well, it's time for the final stage of the contest (and probably my favorite part) – the voting round!

I want to thank everyone who participated – Hpnotiq loved your entries and had a fabulous time seeing what inspires your inner glam self.

You can check out some of the Glammest entries (including Hpnotiq's personal faves) here and vote on what you think is the glammest look.
This will help Hpnotiq decide who is going to get a chance to be the big winner!

Winners from the Glammest Look, Nails, Makeup and Shoe Challenges are now competing for a chance to win the grand prize trip to go shopping with Khloe Kardashian in LA.

To cast your vote visit the contest website or Hpnotiq's Facebook page.

Don't forget to share with all your friends – every vote counts!
Voting is open from today until August 21st, 2013.
One of my entries to the contest: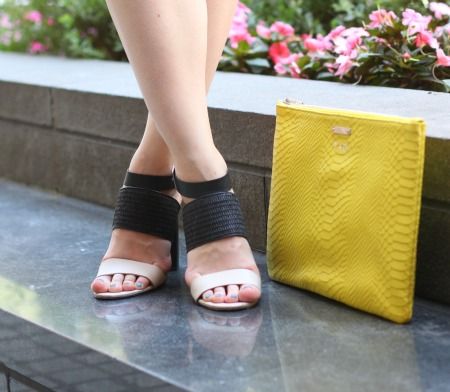 Loving The Right Shoes? Follow me on
Facebook
,
Instagram
,
Twitter
and
Bloglovin'
!