So I think we all know I have an insane weakness for a good pair of heels (my heel organizer is officially full). And while I don't own any designer heels yet, hopefully some day in the future I'll be able to get a pair (or two or three...) of Loubiton's, Choo's or Valentino's. With the exciting news I'm about to share with you maybe it'll happen sooner rather than later! And maybe for one of you too!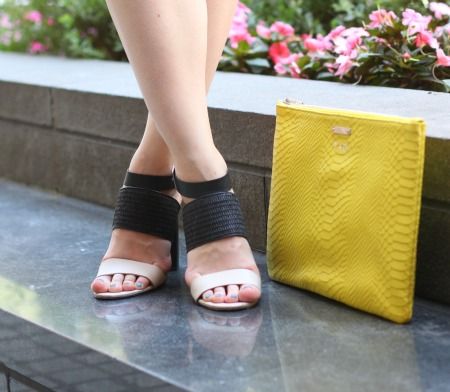 I've partnered with
Hpnotiq
to invite you to join their
GlamLouder: Bling It On!
Contest to
win
some really great prizes. The campaign runs now until July 28th, 2013 and features 2-week photo challenges to
win
various prizes (I'm talking heels, manis/pedis, makeup and a shopping spree!). First up, the "Glammest Heels Challenge."
Four lucky
winners will get to choose a pair of glam heels valued at up to $800! Simply share your latest shoe crush (a pic of your own or shoes you've been obsessing over for months) by visiting the
Hpnotiq contest page
,
Hpnotiq's Facebook page
or tweet your picture to
@Hpnotiq
using the hashtag #
GLAMLOUDER
.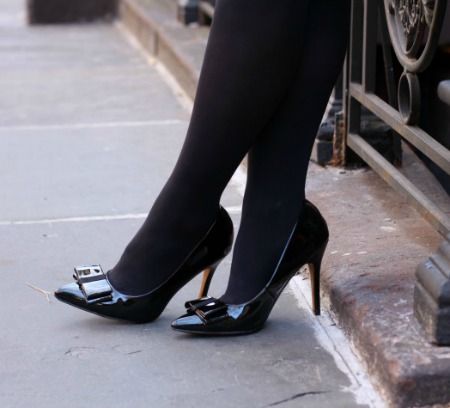 Entries for the "glammest heels" contest must be received by 11:59:59 AM EST on Sunday June 16, 2013.
Prizes up for grabs for the whole
GlamLouder
Campaign include: a pair of shoes of your choice (up to $800 value), one purse of your choice (up to $,1000 value), one year of manis/pedis (up to $1,200 value), a $1,000 gift card to Sephora or Ulta, and a grand
prize
of a shopping trip for you and three friends in Los Angeles. The grand prize winner will also star in a professional photo shoot for the chance to be in a real
Hpnotiq
ad!
This post sponsored by Hpnotiq. For full contest rules, please visit:
http://www.hpnotiq.com/uploads/glamlouder_rules/
Loving The Right Shoes? Follow me on
Facebook
,
Instagram
,
Twitter
and
Bloglovin'
!