Today officially marks the last day of 2012 and what a whirlwind it has been. Bear with me, this is a bit of a lengthy post!
When I started the year I had a couple of goals/resolutions. They included: get to work on time, visit Portland/Southern California/maybe go to NYC again, and buy a new car. To review: I definitely didn't get to work on time when I was living in Reno (but did once I moved to NYC), I didn't visit Portland, I briefly visited Southern California (but not a trip specifically to visit my friend Rachel), I made it to NYC again (on more than on occasion) and I didn't buy a new car. When I started the year I thought for sure I would end 2012 still living and working in Reno which would have allowed for a trip to Portland and Southern California and possibly the ability to buy a new car. Then my quick little trip to NYC in February changed everything. The little itch inside me to move away from Reno to a big city grew to something I couldn't ignore any longer. My boyfriend of almost two years decided to go to New Zealand for a year, and I couldn't stop thinking about living in NYC. So I made one of the biggest and hardest decisions of my life and I moved. To New York City. From little Reno, Nevada where I had lived for the entire 24.5 years that had been my life.
As I sit here writing this I've had a lot of time to think about the big move and how I feel about it. I have been home for 8 days on vacation to see my family for the holidays and part of me is feeling very sad that I have to return to the city. I realized how much I miss my family, friends, and comforts of home. The fact that I can hop in my car, go to four stores and have my errands done in an hour and a half is a glorious thing. I love that I've seen my mom and my brother every day. However, I also know that I have only been in New York City for just shy of five months and I know there are still so many things for me to experience and accomplish. I've forged some absolutely amazing friendships and had some of the craziest adventures of my life. I've adjusted to life in the city and I've had some great internships and opportunities that have helped me learn want I do and don't want in a career. I'm also learning new things about myself every day. Granted I don't have a full time job yet so things are a little crazy balancing two jobs (and sometimes three if you consider the blog!), but I have a new-found urge to really make things work and be extremely successful, and a plan to make it happen.
I hope you'll continue to read along and follow my adventures because I love sharing them with you, my readers. Your comments make me smile every day and I love the connections I have made and the ones I look forward to making. Cheers to a very Happy New Year and take some advice from a fortune I had a lunch earlier this year: "Don't mistake temptation for opportunity."
Without further adieu, here is a quick roundup of my 12 favorite outfits from 2012: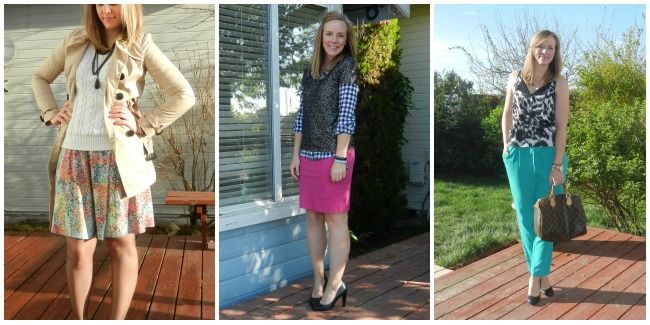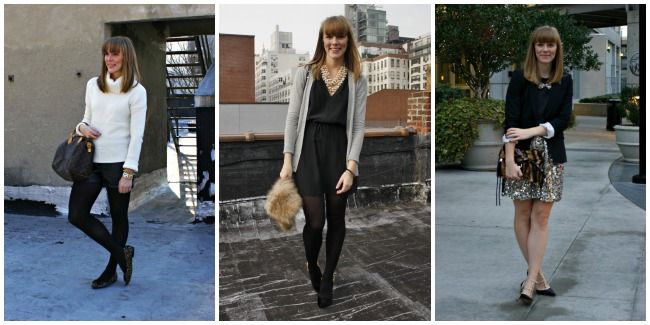 Loving The Right Shoes? Follow me on
Instagram
,
Twitter
and
Bloglovin'
!